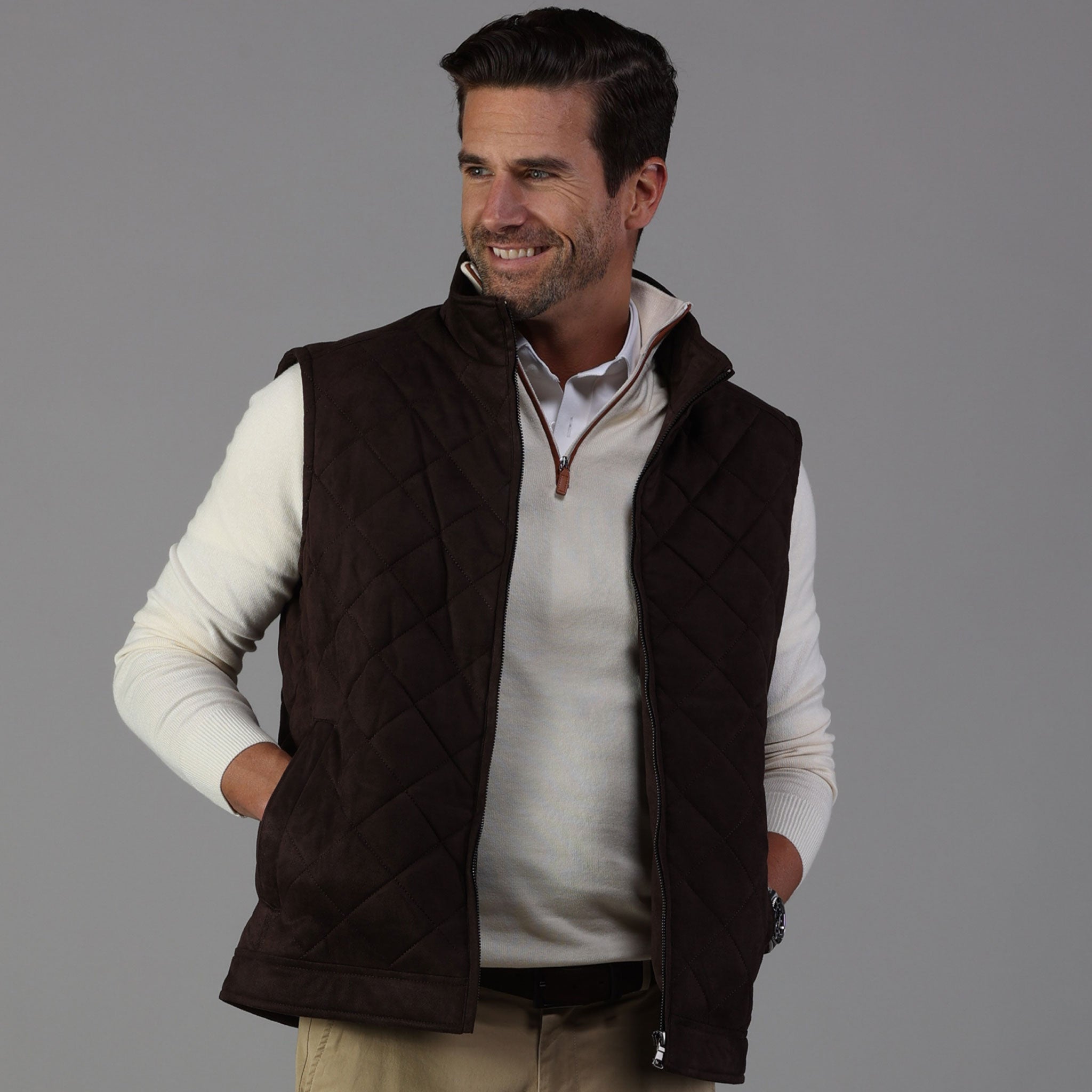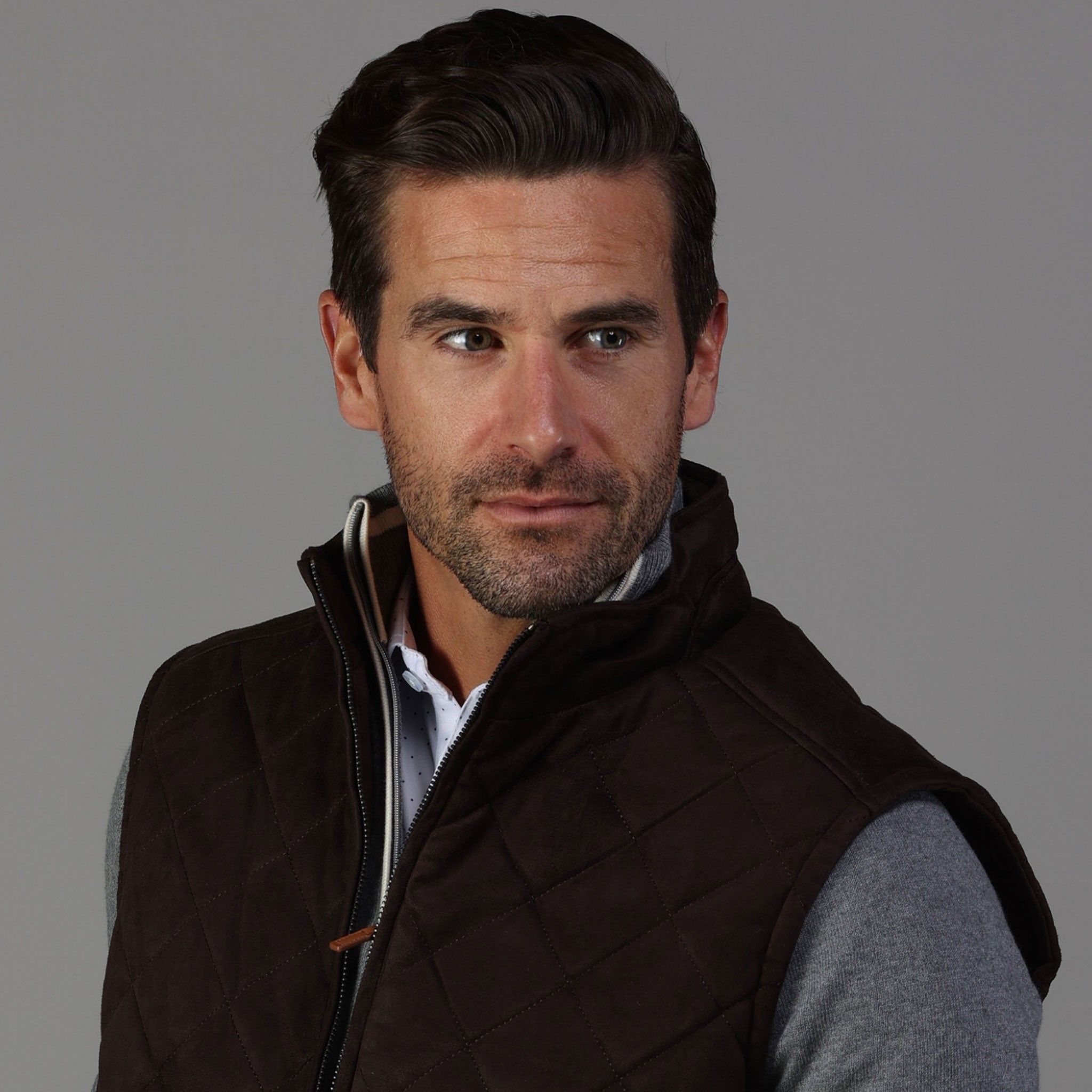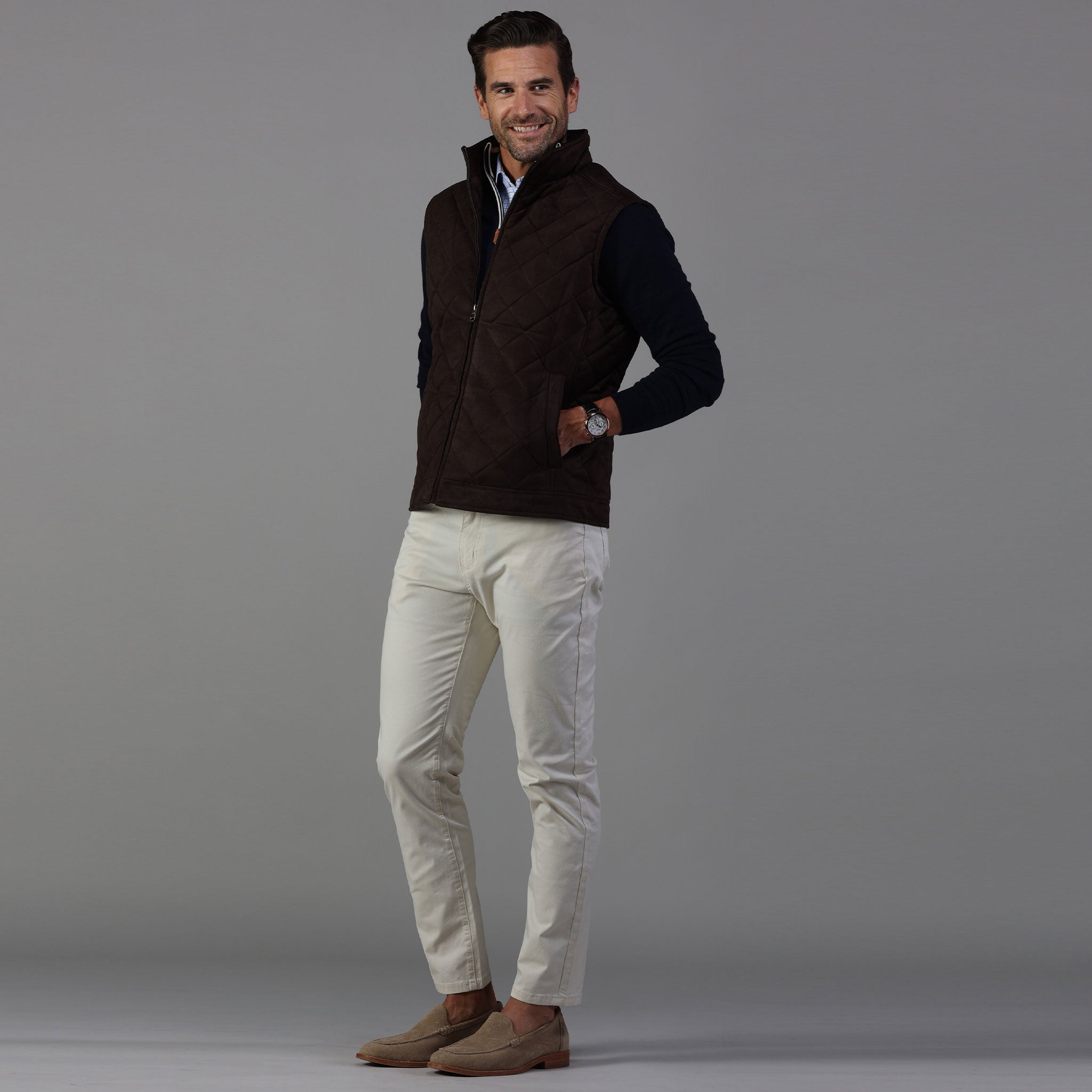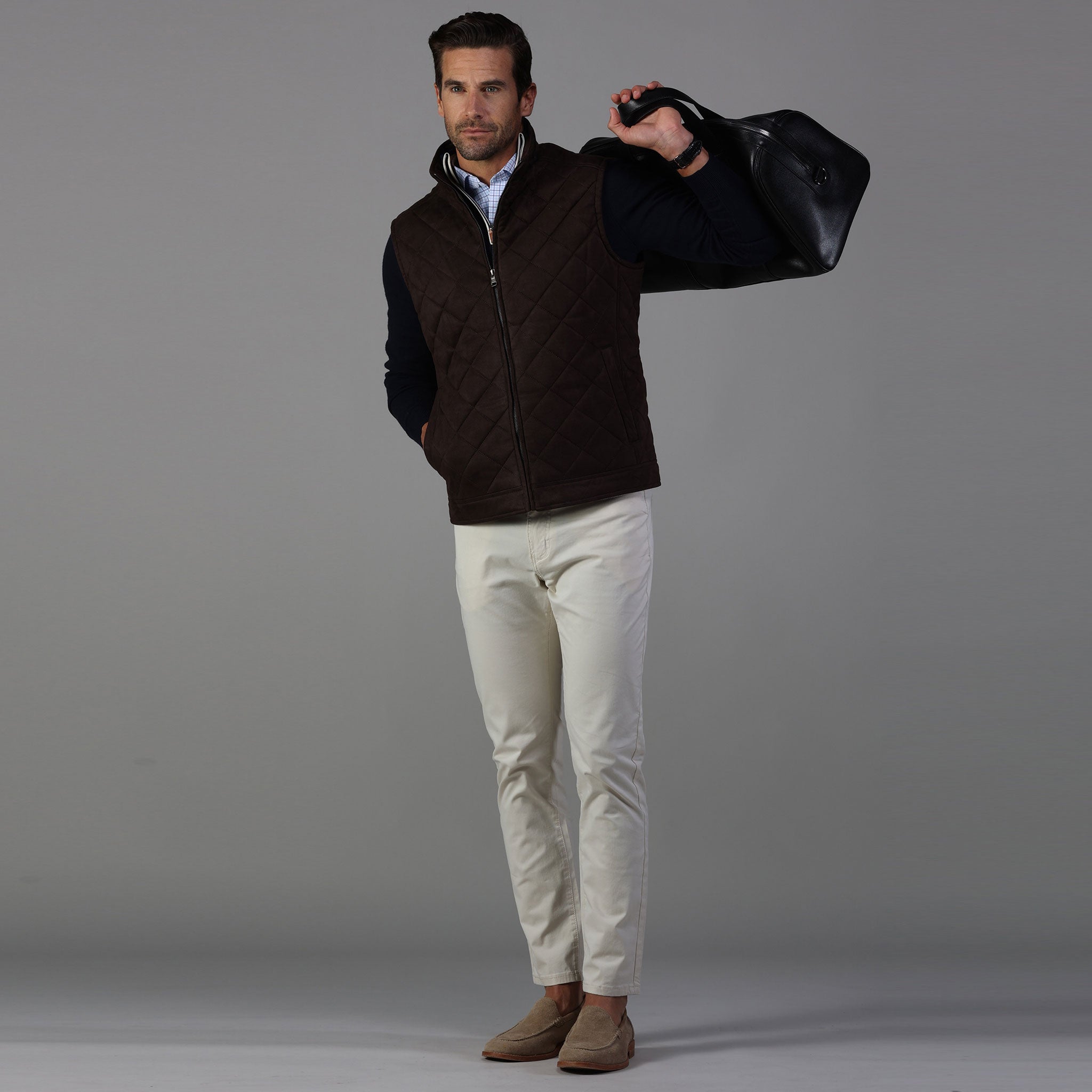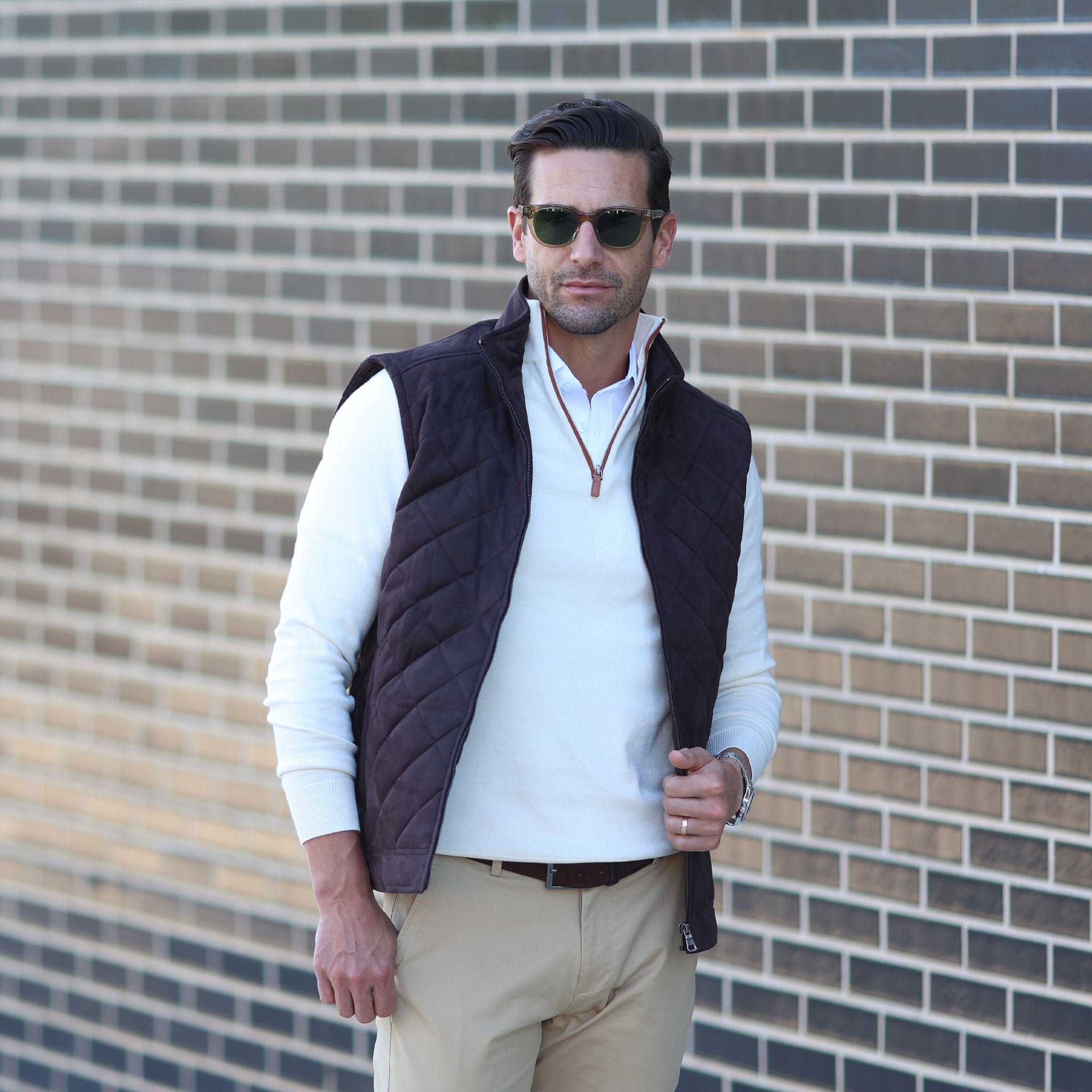 Brown Tech Suede Cambridge Quilted Vest
FREE SHIPPING ON ORDERS $150+
The Brown Tech Suede Cambridge Quilted Vest is the perfect cold-weather transition piece before it's time to pull out the winter coat. Constructed from quilted polyester fabric that's windproof while providing an extra layer of warmth. With the quilted detailing, brown suede style trim around the pockets and back collar provides a handsome texture to any outfit. Put it over any of our sweaters (with a Dress Collar Polo underneath, of course) for an extra layer of comfort without losing the classic, refined look.
Quilted with warm interior
Two side pockets and one interior security zip pocket
Machine wash cold, gentle cycle, lay flat or hang to dry
Men's 100% polyester vest
*Model is 5'11, 155lb, 15 neck, 30 waist wearing a size small. 
Secure transactions
Transactions are handled with bank-grade security.
Satisfaction guaranteed
Free and simple no hassle returns.